Get ready for a long post!
So a few weeks ago I went to Arizona to see my best friend Lindsey. My flight left BRIGHT and early at 6:30am (thanks Christi for taking me to the airport) and I got in at around 8:30. Lindsey was there to pick me up and we headed on to her house. The weather was so beautiful!
The first day there we didn't do much but hang out which was fine with me! We went to In-n-Out burger that night for dinner. I have had In-n-Out before and didn't really care for to
much, BUT there is a secret to ordering did you know that? You have to order your burger "animal style" It was by far one of the best burgers I have had in a LONG time. The next day we were headed out to the park with Liza and Olivia when Olivia started throwing up...poor thing. So we ended up not going, and just playing in the back yard...again fine by me!
When we out the girls down for a nap Lindsey introduced me to the wonderful world of Jane Austen by watching Sense and Sensibility....I really loved it...mmmmm Colonel Brandon.
The next day were were able to go to the park, we packed a yummy lunch and walked to a nearby park.
Olivia was still feeling a bit under the weather and almost fell asleep on the swing..
Me and Miss Liza, oh I love that girl!
We got back and put the girls down for a nap and went outside to catch some rays..
The next day is when the REAL fun began. We met Lindsey's sister Mimi and her family for dinner at Pei Wei, it was sooo good and the company was even better. It was so fun to meet more of Lindsey's awesome family. After dinner we went out to Lindsey's parents house out in Scottsdale, just the two of us to hang out and be total lunatics and you will see from the pictures...
This is my Pete's Dragon impression.
What is it with me and sticking out my tongue?
We were trying to figure out the self timer on my camera and the flash kept reflecting of my oasty white legs!
Then.....a miracle happened. Lindsey got me to watch Pride and Prejudice, something I said I would never do...don't ask me why. But let me tell you, I will never be the same. It is my new favorite movie. I liked it so much that the next morning while we were eating breakfast I asked if we could watch it again. It was even better the second time. I still need to go and buy it, I am starting to have withdrawls...I mean LOOK at that...
Let me catch my breath and continue..On Thursday, we went here: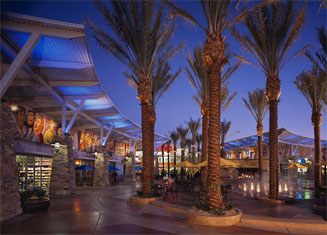 Desert Ridge. It is an outdoor mall that is so awesome. see that fountain over to the right, we got smoothies and just sat there for what seemed like forever but still not long enough and talked and watched kids play in the water. It was sooo nice.
We went to DSW and found some seriously ugly shoes..
I wonder why they were on the clearance rack..
As we were walking there were huge gusts of wind, it felt like being back home in Portland...More about that wind later...
There's that darn tongue again...
If you are still reading by this point thanks for sticking around...Now that fun begins..
My flight was scheduled to leave at 8:10pm, and Lindsey's parents were flying in from London so it was all working out for her to take me to the airport and thn wait for her parents to get in. I checked in and we waited together for a while, her parents flight was delayed about an hour, but I had to go wait at my gate. we said our goodbyes and I was off. Whe I got to my gate MY flight was delayed a couple hours becasue of wind...So i called Linds to see if she was still waiting and she was! Cool!
I went back out to wait with her. There was a news crew there waiting with a guy who was waiting to meet the woman who saved his life with a bone marrow transplant. his wife was there too 24 weeks pregnant with twins!! So Lindsey's parents finally got off the plane and they looked SO tired. They didn't stick around for the news story but I got to see it, I swear that lady was like the last one off the planebut it was worth it. I was totally bawling..I am such a baby.
I went back to my gate and learned that my flight might not be getting out at all!! But luckily we made it out around 12:15. I sat in the very back of the plane with a guy and his little 2 year old girl who was totally out! She had her little feet on my legs and was resting comfotably. I didn't mind. I finally got home close to 4am (thanks again Christi for picking me up!!) The next day I was barfing all day, I must have caught what Olivia had...But it was so worth it. I had the time of my life and I can't wait for Lindsey to come and visit in November.